Welcome to the Official Oregon Battle of the Books Website!
The Oregon Battle of the Books (OBOB) is a statewide voluntary reading motivation and comprehension program sponsored by the Oregon Association of School Libraries in conjunction with a Library Services and Technology Act grant.  Students in 3rd-12th grade, regardless of ability, are exposed to quality literature representing a variety of literary styles and viewpoints.
OBOB's mission is to encourage and recognize students who enjoy reading, to broaden reading interests, to increase reading comprehension, promote academic excellence, and to promote cooperative learning and teamwork among students.
OBOB is run primarily by volunteers through the Oregon Association of School Libraries (OASL) and funded partially through the Library Services and Technology Act, LSTA. OASL, and OBOB operating under its umbrella, are committed to equity, diversity, inclusion, anti-racism, and anti-oppression in our organization, policies, and practices.
Oregon Battle of the Books 2023-2024
Registration for the 2023-2024 school year will be from September 1 through October 31, 2023.  Register now.
The basic cost of registration is $75. for OASL members and $85. for non-members.
ALL late registrations will be charged $125. PLEASE register before November 1 – it makes life so much easier for everyone.
The window for 2024 regional tournaments is March 2 – March 23, 2024.
The OBOB state tournament is scheduled for Saturday, April 13, 2024, at Chemeketa Community College in Salem.
For continual up-to-date information please subscribe to our newsletter.
Many questions can be answered by reading documents in the "Resources" menu above.
We plan to hold in-person regional tournaments and an in-person state tournament.  However, it is our responsibility to comply with the guidance of the Oregon Health Authority and Oregon Department of Education and we will follow their guidelines. We care about the safety of our students, volunteers, educators, communities, and families above all else.
OBOB 2023 State Tournament Bracket Boards for the 3 Divisions.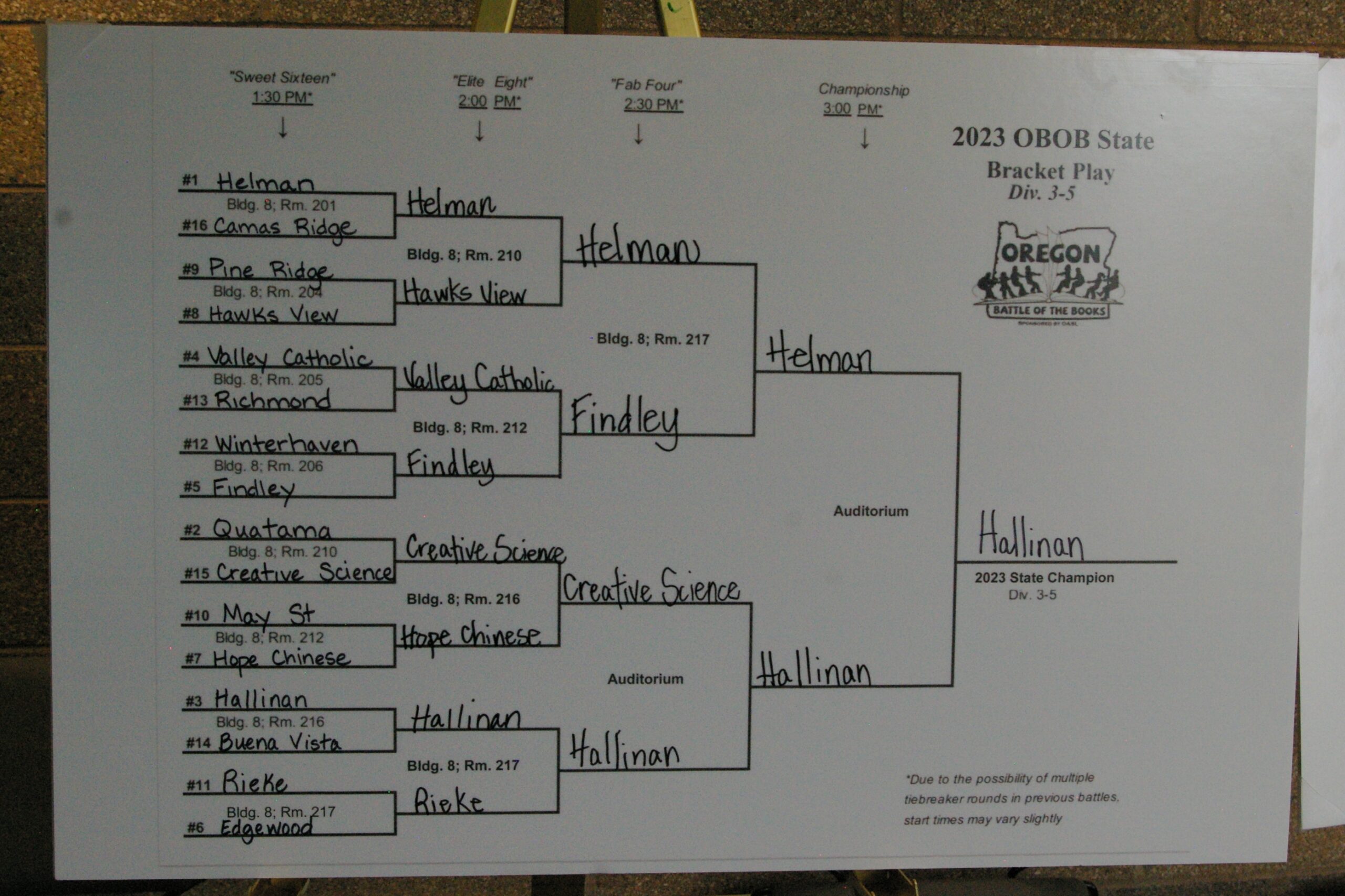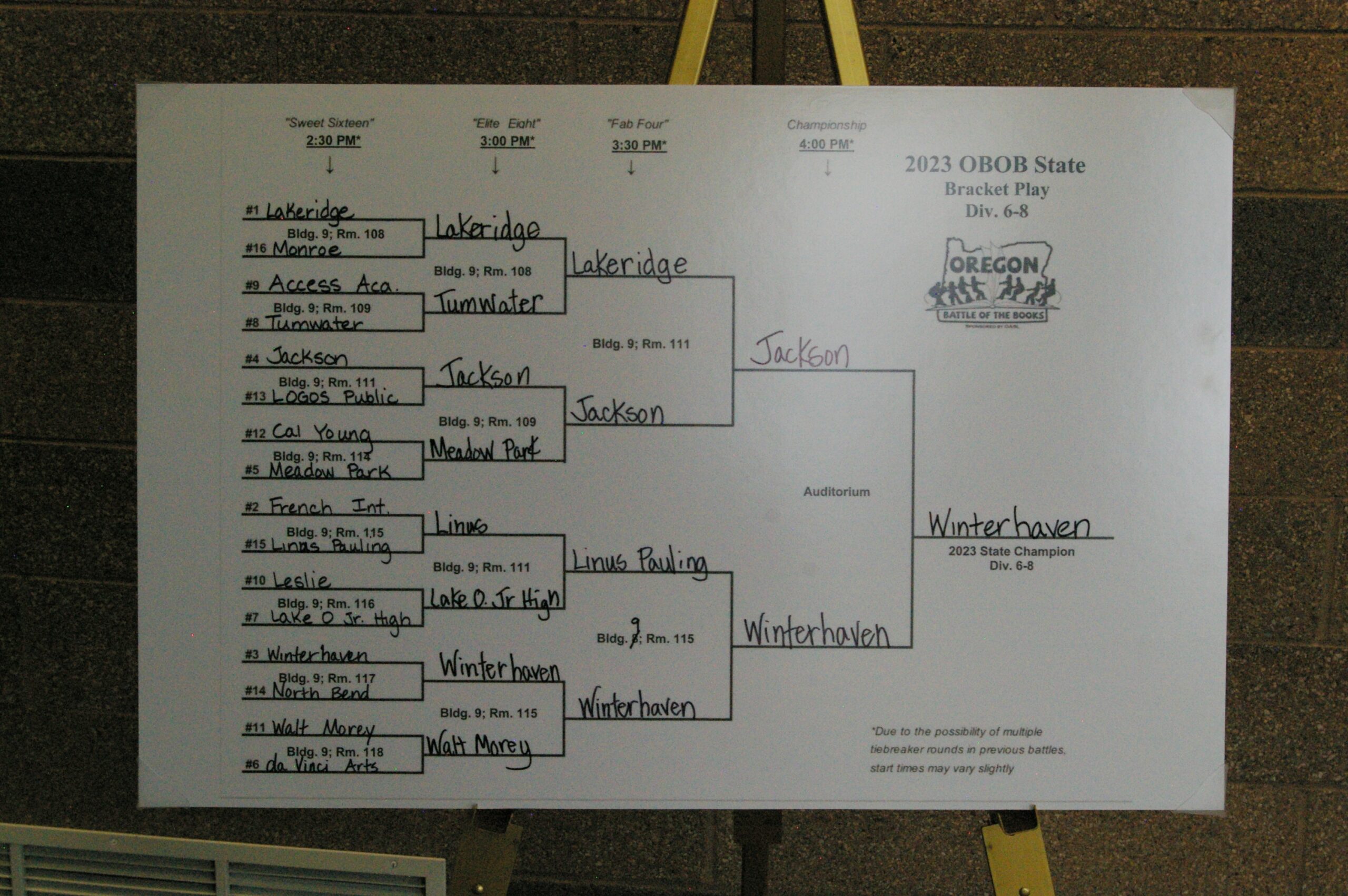 "OBOB State Tournament Championship: Elementary Division (Hallinan), Middle School Division (Winterhaven) and High School Division (Lakeridge).